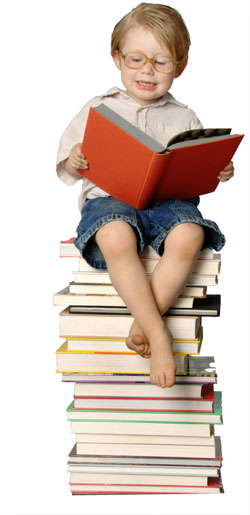 In addition to my clinical work, I teach a number of psychology courses at Florida International, Barry, and Keiser Universities. The courses I have taught thus far include but not limited to Childhood Psychopathology, Theories of Personality, Social Psychology, and Psychological Research Methods. As an educator, I strive to be an individual who brings energy and enthusiasm to the following duties:(1) teaching and supervising academic and research activities of undergraduate and graduate students majoring in psychology;(2) establishing an active program or applied research that emphasize students' involvement;(3) supervising students' theses and practicum/internship activities; (4) participating in professional and community service activities; and (5) utilizing a range of teaching and learning strategies to foster active learning and student success.
My pedagogical stance and philosophy is that each and every one of my students is a unique individual who needs a safe, stimulating, and equitable environment in which he or she can grow and mature socially, emotionally, and intellectually. To establish such an environment, I strive to (1) act as a guide, (2) allow students' natural curiosity to facilitate self-discovery, and (3) promote in students respect for themselves, others, and their environment.
To act as a guide, I provide students an access to information rather than act as the primary source of information. By not spoon-feeding them information, I ensure that my students develop the tools to work through a general problem rather than simply memorize answers. In guided search for knowledge, the students also become active learners who strive to find answers to their questions on their own. One way to accomplish that is by incorporating into the curriculum brain­storming sessions, group projects and presentations, and individual hands-on activities. By engaging students into such learning activities and allowing adequate time and space to use the materials that reinforce the lesson being taught, I facilitate students' sense of curiosity, open-mindedness, and a thirst for knowledge.
To allow the students' self-discovery, I provide an opportunity to study material that is meaningful and relevant to the students' needs and interests. One way to accomplish that is by putting the students at the center of a lesson-planning process. Such an approach is likely to foster students' intrinsic motivation and the passion to learn. Another way to facilitate self-discovery is by creating an atmo­sphere that encourages the students to openly share opinions with and to mentor one another. With such an opportunity for input, students generate ideas and set goals for learning that are much richer than I, as an educator, could have created myself. When the students have the ownership in the curriculum, they are motivated to work hard and master the skills necessary for the constructive learning.
To promote in students respect for themselves, others, and their environment, I encourage regular attendance to class meetings, and facilitate positive discipline and democratic principles. One way to accomplish that is by setting fair and consistent rules of class behavior initially and stating the importance of every activity so that students are shown respect for their presence and time.  When students are sure of what is expected of them, they are likely to have great respect for their teachers, peers, and the learning material presented in class. Another way to promote respect is by encouraging the students to ask questions and thus demonstrating that I, as an educator, am open to their thoughts, eager to hear their opinions, and thrilled to learn with and through them.
Above all else, it is my belief that students need to not only receive a solid education but also work with someone who is sensitive to their individual needs. Indeed, there is a need for compassionate individuals who are excited about helping others to become insightful and enthusiastic thinkers. I also believe in need to challenge and be challenged by the students. In doing so, I hope that every one of my students would feel the passion that I feel for the exploration of psychological theory, research, and practice. It is my belief that this passion is the single most important component of effective teaching as it leads to thorough preparation, continuous evolution of teaching skills, and the pleasure of watching students learn.