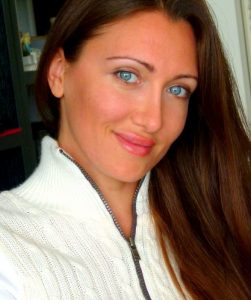 Dr. Irina Fredericks is a Florida State Licensed Mental Health Counselor (LMHC) in private practice. She works with ethnically diverse clients who are struggling with a wide range of mental health issues, such as to anxiety, phobias, depression, and relationship issues. In addition, she offers services of a Qualified Supervisor of Registered MHC Interns (RMHCIs). In this capacity, she provides face-to-face clinical training and supervision for RMHCIs who are working toward completion of the required post-Masters experience.
As a Russian native speaker, she provides her services in both Russian and English languages.
In addition to her private practice, Dr. Fredericks works as an Adjunct Lecturer at the Department of Psychology of Florida International University (FIU). In this capacity, she teaches a number of undergraduate psychology major courses, including, but not limited to, Psychology of Adolescence, Human Growth and Development, and Research Methods.
Dr. Fredericks received her Doctoral Degree in Developmental Psychology from FIU, a Master's Degree in Clinical Psychology from Barry University, and a Bachelor Degree in Psychology from Florida Atlantic University. She completed her pre-Master's clinical internship at Child Provider Specialists of Dan Marino Center, Miami Children's Hospital, where she received an extensive training in administering and interpreting the results of a wide range of psychological tests, assessing developmental delays and/or social and emotional challenges in children and adolescents. To complete her post-Master's internship, Dr. Fredericks worked at Child Anxiety and Phobia Program (CAPP). An active involvement at CAPP provided Dr. Fredericks with a breadth of knowledge and experience to offer state-of-the-art, scientifically-based treatment approaches to help children and adolescents with various anxiety and phobia related issues.
As a doctoral student, Dr. Fredericks was involved in a NIMH funded clinical research aimed at evaluating the efficacy of child anxiety treatment approaches and mediators of successful treatment outcome. A specific focus of Dr. Fredericks' research was on evaluating the efficacy of psychosocial treatment approached to help children and adolescents not only to overcome anxiety and phobia issues but also reach maximal growth and potential in their academic performance, peer relationships, and family time.
Drawing upon years of experience in Psychological Assessment and Counseling, graduate Academic Advising, undergraduate Teaching, and Research, Dr. Fredericks embodies the model of a scientist-practitioner who strongly values using empirically supported treatment techniques. She understands well the key principles involved in conducting cognitive restructuring and behavioral management treatment procedures. Perhaps even more importantly, she knows how to apply these principles in a clinically astute, culturally sensitive manner.
Educational History
Ph.D., Florida International University, Miami, Developmental Psychology Major
M.S., Barry University, Miami Shores, Clinical Psychology Major
B.A. (Summa cum laude), Florida Atlantic University, Boca Raton, Psychology Major
Licensure and Certification
Clinical Licensure, State of Florida – Psychotherapist
Qualified Supervisor for RMHCIs
Professional Posts
Licensed Mental Health Counselor, Private Practice, Aventura, FL
Adjunct Professor, Florida International University, Miami, FL
Program Assistant and Academic Advisor, Counseling Psychology Master's Program, Florida International University, Miami, FL
Clinical Assessor and Counselor, Child Anxiety and Phobia Program, Florida International University, Miami, FL
Honors and Awards
2007: Best Graduate Student Paper awarded by Florida Academy of Science, St. Petersburg, FL
2002: Researcher of the Year awarded by Broward Psychology Association, Miami, FL
Professional Affiliations
American Psychological Association (APA)
Association for Behavioral and Cognitive Therapies (ABCT)
Florida Mental Health Counselors Association (FMHCA)
Her academic and professional credentials have been verified by Psychology Today.
To contact Dr. Fredericks or get more information about her academic, research, and/or clinical work, please CLICK HERE.