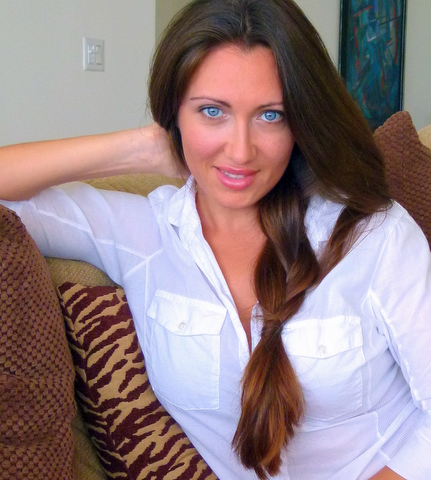 Are you or your loved ones experiencing excessive and uncontrollable fear or anxiety?
Are you are a parent who believes your child may suffer from anxiety and have been experiencing its symptoms for at least six months?
If so, you are not alone.
Anxiety disorders represent the single largest mental health problem with the prevalence rate as high as 20% in  community and 45% in clinic samples. Early-onset anxiety disorders are likely to be chronic and, if left untreated,  tend to progress into severe depression and substance abuse issues.
The most common signs of anxiety disorders include but not limited to: (1) Excessive fear and uncontrollable worry about routine events; (2) Difficulty being around others and subsequent avoidance of social situations and gathering; (3) School refusal and academic failure; (4) Severe personal distress; (5) Physical symptoms such as profuse sweating, trembling, nausea, and difficulty talking.
Anxiety disorders are associated with significant personal distress and can interfere with family and peer relations, academic or work performance, and the capacity to enjoy life. For example, young children may refuse to attend school and even throw a temper tantrum about going to school. Once in school, they are unable to stay focused and are likely to cause disruptions in the classroom because they have trouble separating from their parents.
School refusal and subsequent academic failure among teens can be caused by excessive social anxiety. It is characterized by feeling shy or self-conscious in social situations with friends, family members, and other adults with whom teens interact. This feeling can seem so strong and overwhelming that teens feel too nervous to answer questions in class or ask a teacher for help, to make eye contact with classmates in the hallway, or avoid starting or joining in a conversation with others at the lunch table.
Anxiety Disorders among adults can cause them to be filled with fearfulness and uncertainty. Some of the most common adult anxiety issues include fear of public speaking, driving anxiety, panic attacks, or fear of flying. These issues can be very bothersome when, for example, an individual looses a job and needs to drive or fly to go on the interviews to retool their career. Anxiety disorders in  adults are often accompanied by depression, and substance abuse may develop in attempts to self-medicate the symptoms.
If you can relate to any of the above, you are at the right place!
With years of successfully helping children with extreme Fear/Anxiety, I CAN HELP you or your child learn the tools to overcome any anxiety-related problems.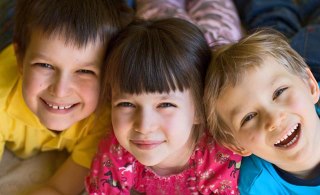 In my practice, you will be able to identify anxiety-provoking thoughts and associated behaviors that have been affecting negatively your personal and professional activities, and your sense of self-esteem. Moreover, you will learn how to make the necessary changes to lead a productive, fulfilling life.
"Dear Irina

Thank you so much for your heartwarming and encouraging sessions. You appeared in our lives at a time when we didn't know where to turn or how to find help for [my child]. This bitter/sweet day brings me to reflect with gratitude the genuine care you have shown towards myself and [my child]. The wisdom and tools you have provided us with has given [my child] the confidence to climb any mountain in his way; although he may have a stomach ache…he will face it! Our family is living in peace and harmony due to this program, which is priceless, … and because of your encouragement, kindness, and love along with you dedication!"
What makes me different from other Mental Health Counselors?
I provide counseling in a particular style that I believe is optimally effective. It is my belief that a therapist should act as a COACH — a someone who is collaborative and does not tell what to do. During my treatment sessions, I actively engage my clients by positing discussion questions so that they can derive answers to their questions on their own. I use humor, as appropriate, and utilize lots of visual arts and role-play.
In a psychoeducation discussion portion of the treatment, I do not lecture. Instead, I strive to convey my points across in such a way that would help the both child and parent to understand themselves what is important for them to know.
I believe that my job is to coach or facilitate change so that you and your loved ones can discover or learn the skills necessary to accomplish our collaborative goal to face and conquer a feared situation.
You will benefit from my guidance, support, and assistance as I help you hold yourself accountable while you build your knowledge and confidence necessary to develop positive thinking.
The treatment I offer is a short-term, science-based methodology developed by an internationally renowned experts in the ares of child anxiety treatment research. If we work together as a team, the success rate of the treatment approach I offer is very high. Thus, by seeking services at my office, you will end up saving yourself a lot of frustration, time, and money.
Here are some of the BENEFITS you can gain from working with me:
Improved emotional and physical health
Positive and healthy relationships with the people you love
A better performance at school or work
A satisfying and rewarding daily life activities
Increased self-respect and self-trust
"Dear Irina! Thank you for giving me freedom! Now I not afraid of anything!"
If you think you or your loved ones have an anxiety disorder, you should seek information and treatment right away.
What you need to do now:

CLICK HERE to schedule an appointment for consultation, assessment, and counseling.
If you are not ready to make an appointment, CLICK HERE to request for a FREE confidential 10-minute phone consultation. Together we can assess your needs and determine how I might be of help.
Dr. Irina Fredericks provides her services in both English and Russian languages. The services are provided fully ONLINE via Skype and/or in person at Delta Psychological Group, a private practice located in Aventura, FL.
Dr. Fredericks' academic and professional credentials have been verified by Psychology Today